Why Rising Gas Prices Boost Electricity Costs
With winter coming soon and many cold nights ahead that will require the furnace going on full to keep you warm, your thoughts may turn to ways to reduce energy costs. You see rising gas prices at the pump and in the news, and also notice that your electric bill has bumped up this month too. The power you enjoy from your home energy providers to heat and light your home is fueled by most of the same power sources as the gas for your car or the fuel for the jet that takes you to Los Cabos for vacation. Most of it comes from crude oil pumped or dug out of the ground and burned to light your life, and there are hidden costs in the processes of getting oil and coal out of the ground for human use, and there are obvious impacts from burning the fossil fuels to power human lifestyles. But there are sustainable energy solutions that may become of use in our near future.
Ready to Be Free of Power Bills?
Some alternative energy solutions will take some time to implement, and they will take a substantial increase in citizen concern and involvement in the issues of energy usage and resource depletion. Viable and clean power solutions range from solar to wisely planned wind power generation, as well as potential optimization of tidal energy and other natural renewable sources. According to PA electric supplier Plymouth Rock Energy these ideas and many others are being explored and implemented at a rapidly increasing rate, as fossil fuels and other dirty and limited power sources must ultimately taper down so society can move to clean and renewable options.
In a future of solar homes and businesses, with clean wind and wave energy powering transportation needs and more, it is possible to image having clean air like it once was, clear of smog and particulates that come from burning coal and fossil fuels for energy. It will take some time, and it will require some more convincing of a lot more people that power bills can go down and health can go up with sustainable energy solutions.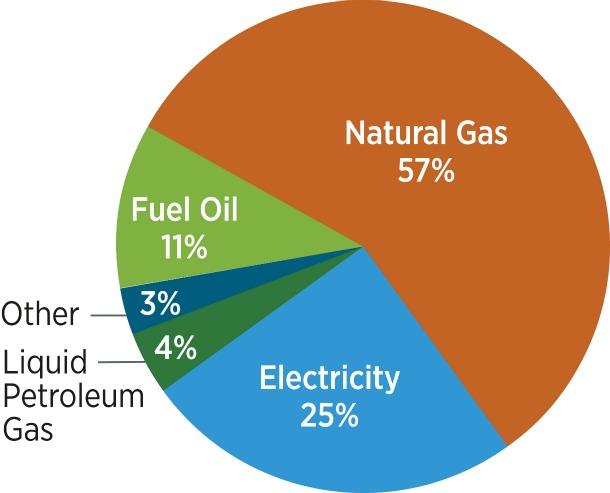 Options in Energy
The more you know about your range of options in energy, from sustainable alternative energy sources to the regular fossil fuel sources you have known in the past, the better you will be ready to make wise energy choices. Solar energy can provide some of your electricity needs, for instance, while you continue to rely on the energy providers that have sustained your needs in the past for times when the solar energy supply is unavailable or lower, at night or on rainy days. Working together, everyone can have better options in energy, and work toward a cleaner and more sustainable future for all.
Real Energy Solutions to Power Supply
Energy providers will continue to supply society with much of the power needed to drive modern lifestyles, with electricity for cities and gas for cars. The future points a slightly different direction, though, with increased investment into alternative energy infrastructure that can begin to replace the dirty technologies that have sustained human society growth in the past century. Moving to clean and sustainable energy use is the way of the future.